Focus Games
Make group training easy, enjoyable and effective with the Library and Knowledge Service's range of board games. Our games get people talking, a great way to learn from each other and help improve patient safety.
"I have used the game as an educational tool on many occasions for training with senior staff and doctors. it really encourages interaction, discussion and competitiveness. Staff are often surprised by things that they think they know, but don't."
Carole Bishop, Nurse Specialist Sepsis, Mid Essex Hospital Services NHS Trust, talking about Sepsis Game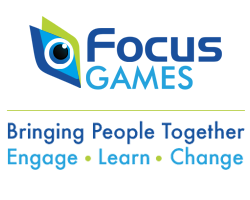 The games are available for loan and can be found using our online catalogue.
The majority of the games do not require a facilitator, although the library will be happy to act as one and we can also provide a room for you to use if needed.
If you would like any further information or to discuss how we can help with your team's learning please contact us here or call into the library anytime to have a look at the game itself.