​​​​​​ Journals
NHS staff and students can access over 7,000 full-text electronic journals via BrowZine.
Please remember to login with your NHS OpenAthens account. If you haven't got one yet, please click here to register.
There are now two simple ways to find the journals and articles you're interested in. Use BrowZine to keep track of your favourite journals and LibKey Nomad to easily access articles.
BrowZine is an easy way to browse, read and monitor journal content on your mobile device, laptop or desktop PC. See our BrowZine guide to find out how to keep track of your favourite journals.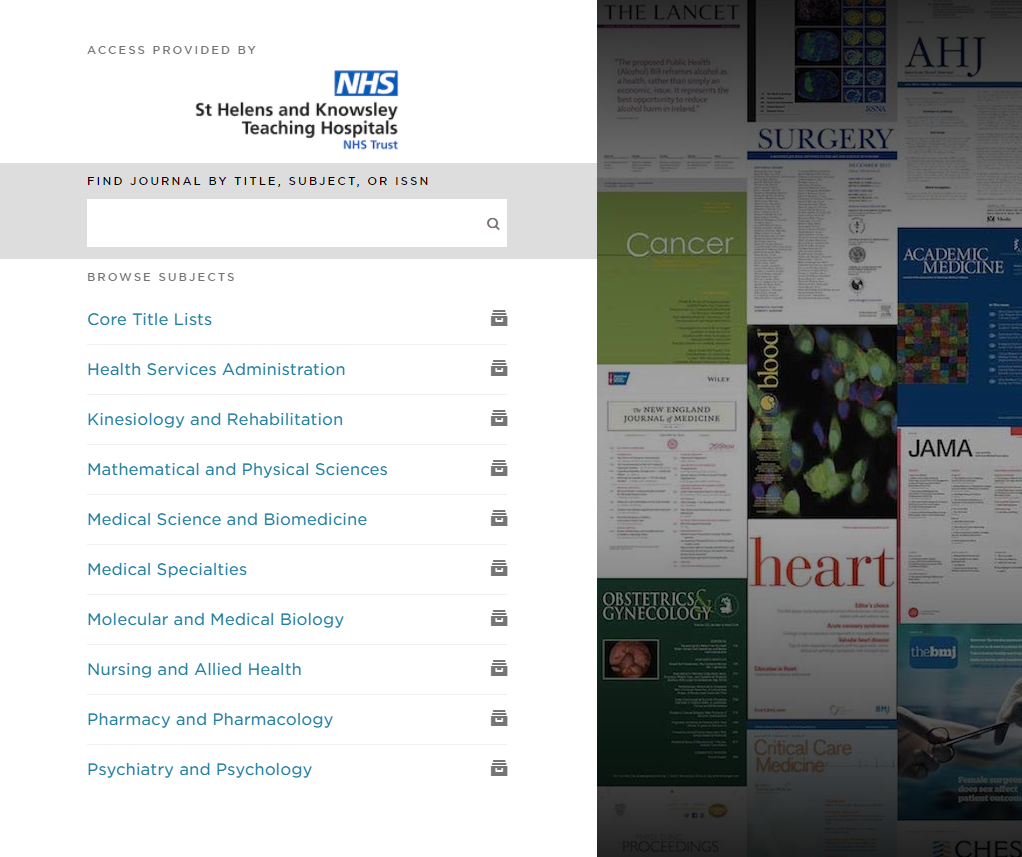 To access BrowZine please click the button below which corresponds to your NHS OpenAthens organisation:
---

LibKey Nomad is an easy way to download or request journal articles. Wherever you find an article, whether that's on the journal website or in Pubmed or Google Scholar, look for the Nomad symbol to access or request the article.
If you know the DOI or PMID of an article you can also search https://libkey.io/ to check if you have access . Once you have searched you will be prompted to choose your NHS OpenAthens organisation, type Knowsley or St Helens into the search box and then choose either "St Helens and Knowsley Teaching Hospitals NHS Trust" or "CCG, GPs and Practice Staff in Halton, Knowsley and St Helens".
---
If you would like the full-text of an article and you are unable to access it using your NHS OpenAthens account then you can complete our online form and request us to obtain it for you.
---
You can keep up to date with the latest issue of your favourite journal(s) through BrowZine. See our guide for more information.
​