Game of Stools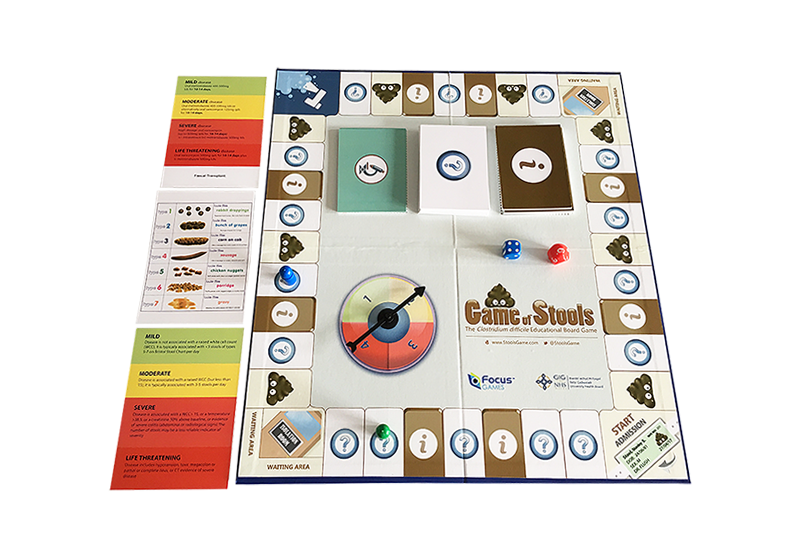 Game of Stools is an educational board game which will help health professionals improve their understanding of Clostridioides difficile (C.diff), in a non-traditional but fun and engaging way.
It explores:
Clinical factors

Risk factors

Transmission of C.diff

Laboratory diagnosis

Management and treatment

Isolation precautions

Environmental cleaning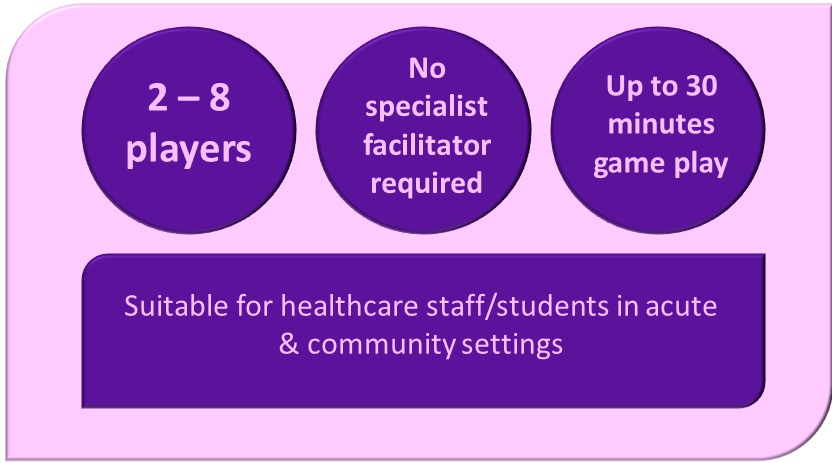 You need to be a member of the library to borrow this game. If you are not already a member please complete the membership form here and then click here to request the game.